U9 ThunderCats
Submitted by Head Coach Timothy Schafer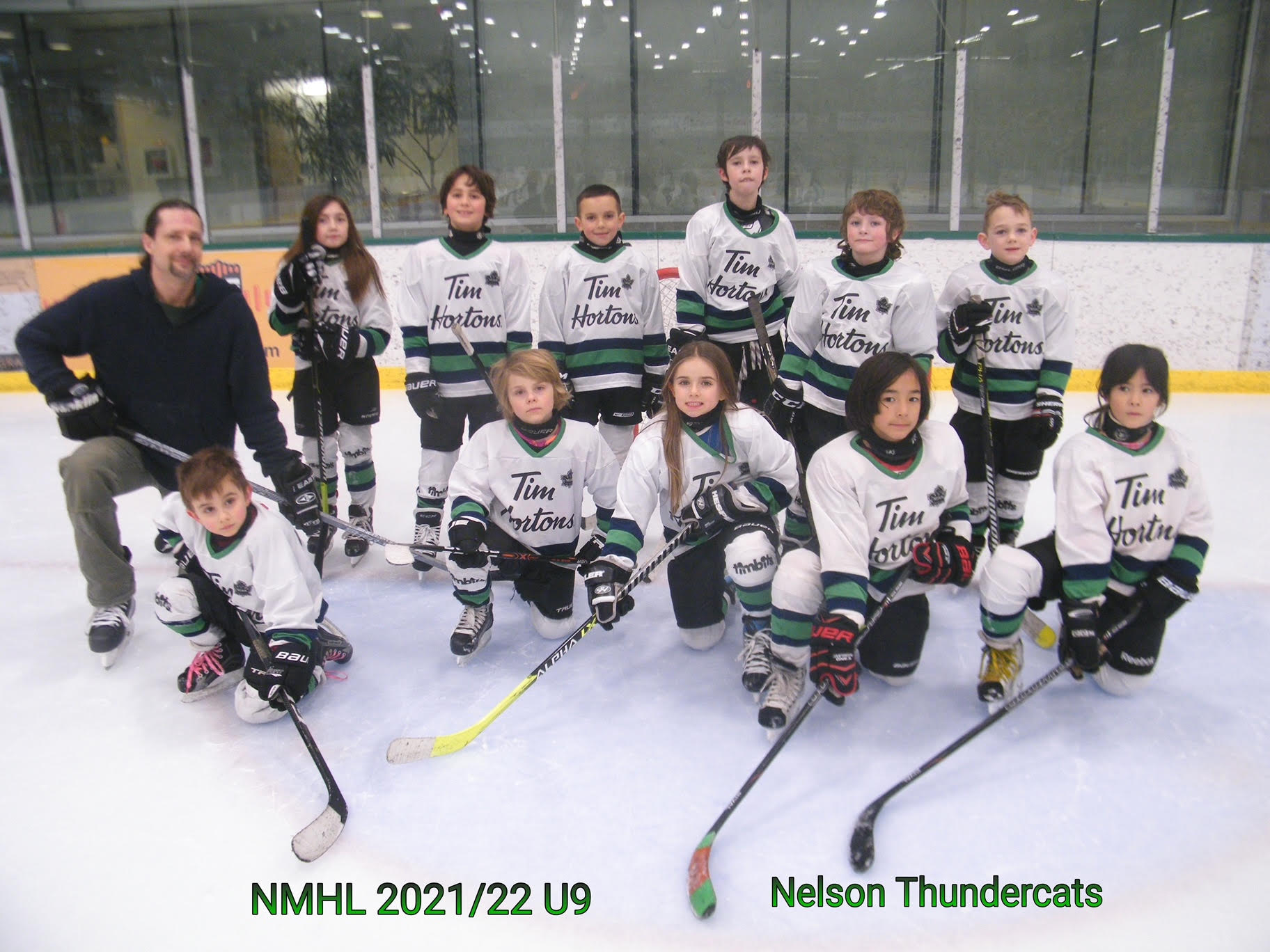 The ThunderCats season was a season of firsts.
We had plenty of first-year players on the team so it was an introduction to the game — for skating, passing, shooting and stickhandling — but when the puck dropped in Trail for our tournament in November it was the first hockey game for every player on our team. At that moment it became apparent what we had been practicing for.
Although the scoreboard did not reflect it, the game and all subsequent games were an absolute success. The growth and development from that game to the end of the season was exponential, everyone progressing in skill (and enjoyment) in their own way, and that was a resounding win.