Summer camp
July 24, 2022
Dear Parents & Players,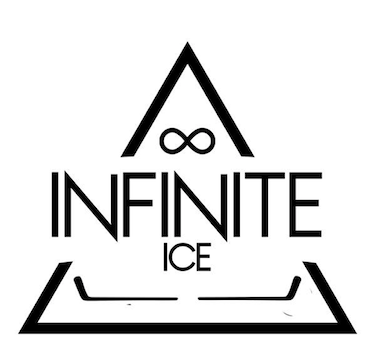 We are very happy to announce Infinite Ice Hockey is bringing The Complete Player Hockey Camp to Nelson BC this summer!
The Complete Player Hockey Camp is a 5-day Transformational Holistic Hockey Camp designed to Elevate Your Game and Life.
Infinite Ice's mission is to elevate the consciousness of hockey players & their families. Through offering holistic camps & programs, we cultivate optimum health & performance, creating healthy leaders on & off the ice to Grow-Strong & flourish for life.
We currently have limited spots available for Atom-Peewee-Bantam & Midget age players.
Camp Dates: August 8-12th.
For more information about The Complete Player Camp and to register click the link to our website below:
https://infiniteice.com/hockey-camps/
Looking forward to coming to Nelson!
Grow Strong & Flourish.
James & Team Infinite Ice
---
Two more NMHA grads off to the BCHL!
May 10, 2022 by Bill McDonnell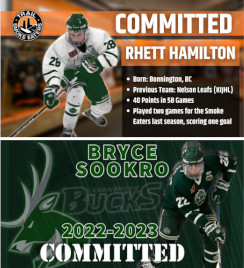 Nelson Minor Hockey Association Graduates Rhett Hamilton and Bryce Sookro have committed to BCHL teams for the 2022-23 season.




---
Celebrate Our Teams!
» Girls Intro to Hockey
» U15H
» U18 Rep
» U18H
» U13R Leafs
» U11 Rockets
» U11 North Stars
» U13H Leafs
» U15 Rep
» U9 ThunderCats
Photo album: Celebrate our teams!
---
News
---
2022 Championship Results
March 29, 2022 by Bill McDonnell
» U18 Tier 3, U15 Tier 1, U13 Tier 4, U18 and U15 Female Championship results are here! (PDF)
---
NMHA Grads find success in junior hockey
February 22, 2022 by Bill McDonnell
» BCHL 3rd star of the week for Noah Quinn in the BCHL and Leafs star defenceman Bryce Sookro collects a couple of KIJHL honours! (PDF)
---
Raffle winners!
Congratulations to to our 2021-22 raffle winners!
1st prize $1500 Shani Sherrod
2nd prize $500 Brenda Jones
3rd prize $250 Grace Kim
---
NMHA players to Nelson Leafs
December 2, 2021
Bill McDonnell answers, "Where are they now?" (PDF)
---
Quinn Commits to NCAA Div 1 Bemidji State
November 20, 2021
Nelson's Noah Quinn has committed to NCAA Division 1 Bemidji State University! More from cranbrookbucks.ca
---
Nelson players crack West Kootenay U15 AA Zone team lineup
November 3, 2021
Congratulations to NMHA players Eliot Rude, Miller Tedesco, Kale Gehrmann, Sebastien Conne-Correnti on making the West Kootenay U15 AA Zone team this season!
---