NEWS
–
Raffle winners!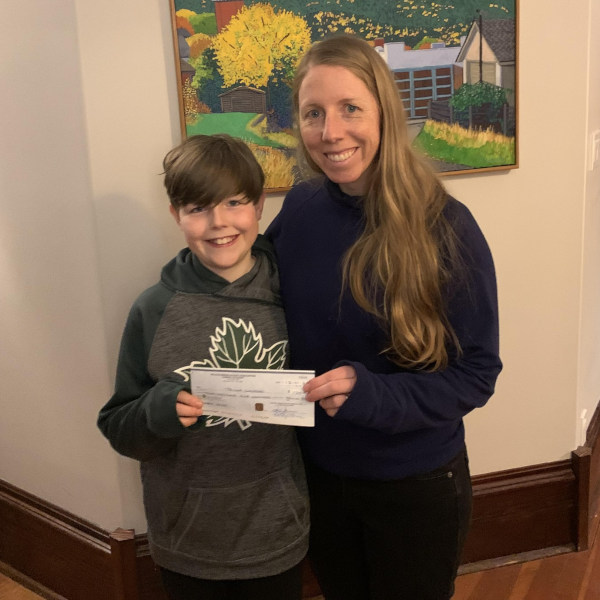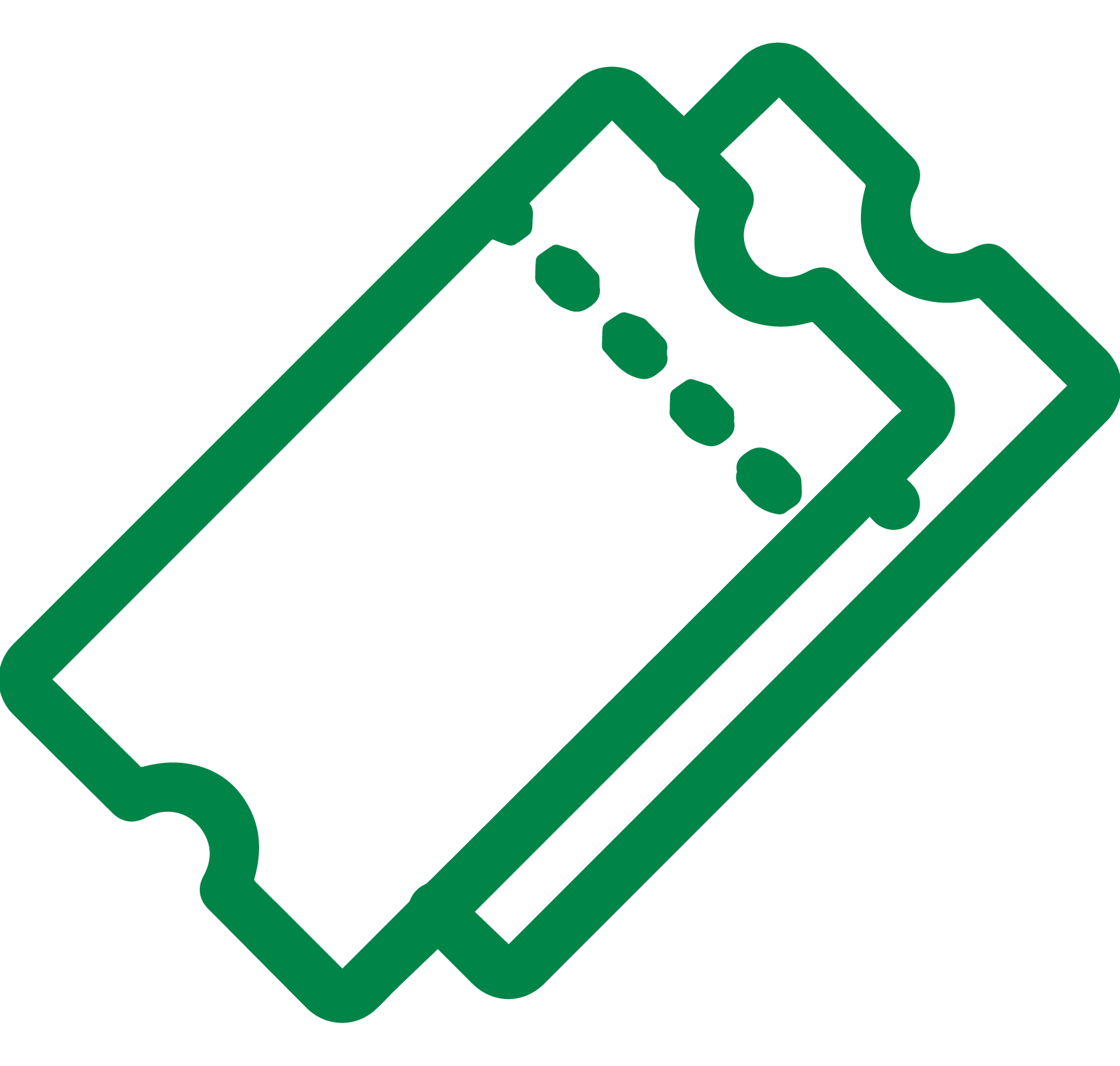 January 20, 2021
Congratulations to our raffle winners:
1st prize $1500 Trisha Goodman
2nd prize $500 Chad Smith
3rd prize $250 Mel Brasseur

---
West Kootenay U18 Zone team
October 7, 2020
Ethan Bennett has made the West Kootenay U18 zone team! Congratulations!
---
West Kootenay U15 Zone Team
September 28, 2020
Congratulations to NMHA players Sebastian Conne-Correnti, Tyson Hutt and Leo Jewitt on being selected to the West Kootenay U15 zone team!
---
NMHA grad, Noah Quinn, joins BCHL's newest franchise
Cranbrook Bucks Commit Kootenay Forward Noah Quinn #BCHL #jointheherdhttps://t.co/L7NWW9gvHB

— Cranbrook Bucks (@CranbrookBucks) April 2, 2020
---
Former Nelson Leaf and Castlegar Rebel Adam Maglio keeps an eye on things from the Spokane Chiefs bench
» Story by Bill McDonnell - PDF
---
NMHA Grad Kaleb Comishin top D-Man in KIJHL Murdoch Division
Congratulations to Kaleb Comishin who has won top defence man for the Neil Murdoch Division!#LeafGreen pic.twitter.com/JdSmdRxk0w

— Nelson Leafs (@Nelsonleafs) February 27, 2020
---
Congrats to Reece Hunt!
Congrats to @reecehunt44 for being named to the All-WCHA Rookie Team!!

20 members of the BSU Women's Hockey team also earned WCHA All-Academic honors!!

📝https://t.co/Hs9dfYFtK3#GoBeavers #BeaverTerritory pic.twitter.com/99wiJ3BWH0

— Beaver Womens Hockey (@BSUBeaversWHKY) February 27, 2020
---
Quinn named MML Player of the Month!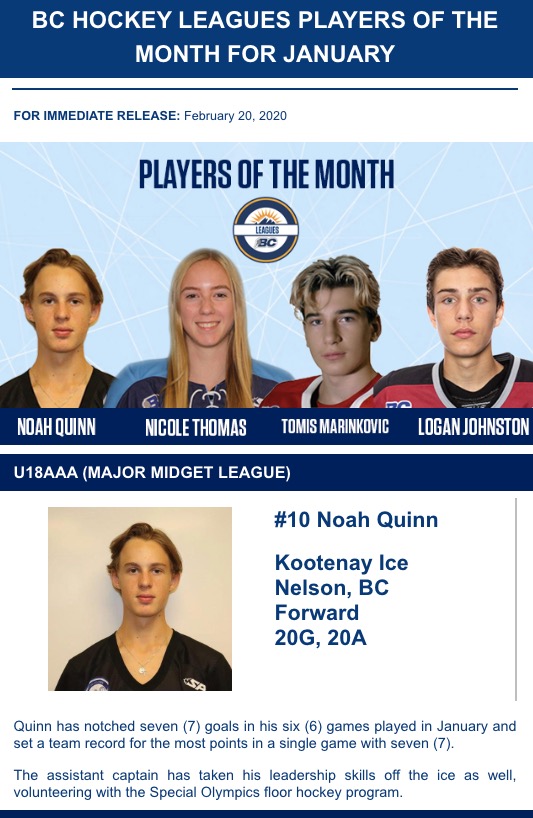 ---
Where are they now?
By Bill McDonnell

» Female NMHA players > Wildcats > University (PDF)
 
» Former NMHA players current teams, 2019-20 (PDF)
---
Former NMHA player wins second 'Hot in the KI' star
Congratulations to Nelson Minor Hockey grad Joe Davidson who's having a stellar rookie season in KIJHL!
» Read it here in The Nelson Daily
---