Girls Intro to Hockey
Submitted by Head Coach Kyle Mace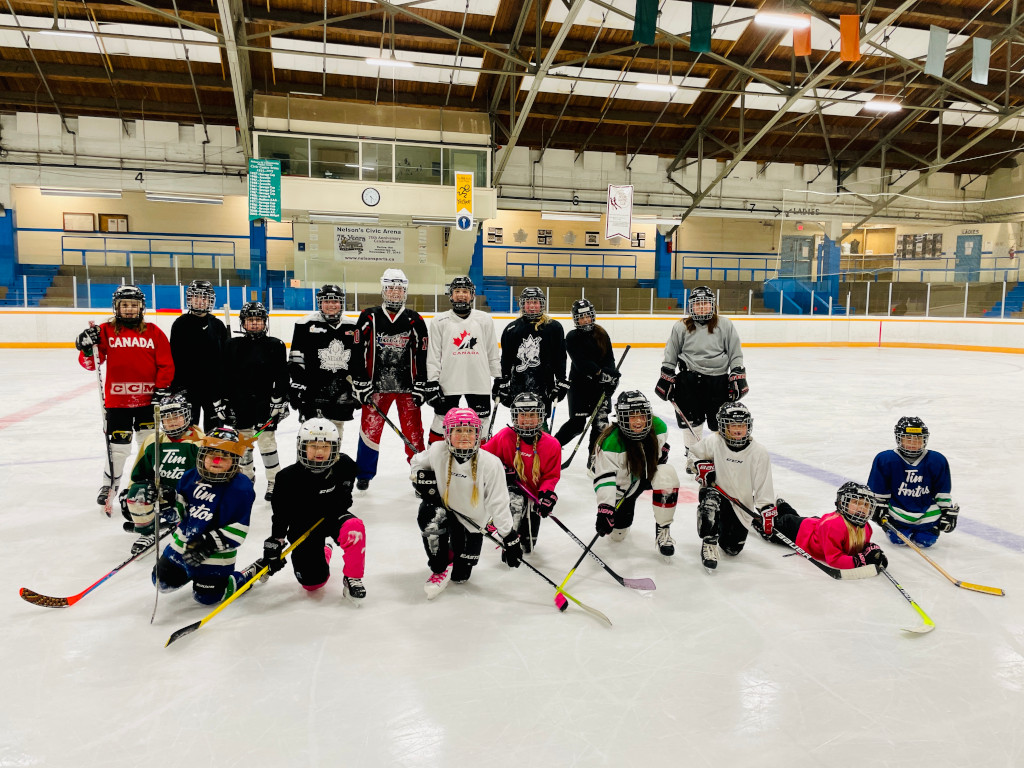 We started the season with a mix of experience, skills, knowledge and ages. The goal for this season was to create a love for the game of hockey and graduate as many of these players to minor hockey next year. Every Wednesday the girls showed up to learn new skills and play games on the ice. The improvements over the year were drastic, as we started with a few girls who could not skate to being able to scrimmage no problem at the end of the season. One girl graduated mid season and joined the U13 house team. She was able to score a few goals and contribute to the team during the remainder of the season. After speaking with the parents, it looks like this program was a success. Girls intro to hockey is going to graduate 8-10 players onto minor hockey next season. The girls left each practice with massive smiles/giggles and sweating.
The team would like to thank Pulpit Plumbing for their generous donation to help jumpstart this program. We would also like to thank Sherri Malpass, Lisa Upper, Sarah Smith and Kathy Conne for creating and promoting girls hockey.
The girls would also like to thank the older girls who came out to mentor these new to hockey girls. Thank you Jesse Chochinov, Julia Malpass and Erin Dimopoulos as well as the others who showed up from time to time. These girls, especially the young ones, really look up to you young ladies.