U11 Rockets
Submitted by Ajla Morrow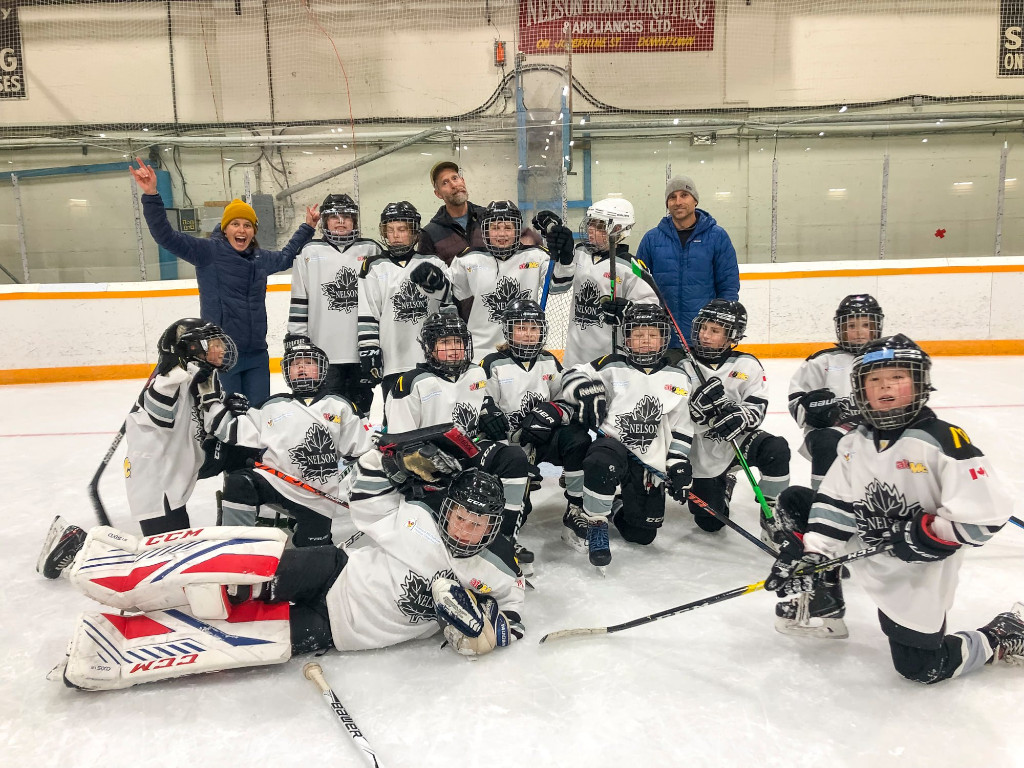 The U11 Division was comprised of two teams, the Nelson North Stars and the Nelson Rockets.
Today, we highlight the Nelson Rockets who were coached by the passionate Mike Dickinson who made each practice and each game a fun and team bonding experience.
The Nelson Rockets had a great mix of first and second year players, and even though we had a slow start to our season, the team really came together in the second half. Every player contributed and brought their own individual personality to the team that ultimately led to the entire team having fun and pushing themselves to work harder and do better each game.
We were lucky to have been able to host a tournament in Nelson for the U-11 Division in November and we placed 3rd overall, taking home the Bronze.
The Nelson Rockets finished the season 7th overall and placed 2nd in Pool B. They played their hearts out in the playoffs, even squeezed in some bowling between games and finished second in the round robin but ultimately lost in the semi-final.
This is the last year that these kids would play together as this particular group and as such it was a bittersweet ending but we celebrated our season with a fun pizza party!
Already looking forward to the next season and playing in more tournaments.